Cameras
Dual Scan
The GeoVISIONTM Dual-Scan camera is Allegheny Instruments most advanced camera. It has three independently controlled banks of high intensity LED lights and the ability to rotate 360°. The Dual-Scan's state of the art video modules provide unparalleled video images in bores as small as 1-1/2″ (4 cm) in diameter and to depths of 2,000 feet (600 meters).
Overview
The Dual Scan has a downview camera and a side view camera. The operator can toggle between either camera at any time, and use the joystick to rotate the view for a complete 360° scan of the borehole.
The Dual-Scan camera has standard NTSC resolution with an aspect ratio of 4:3.  Illumination is provided by three banks of high intensity white LEDs which can be turned on or off from the surface. The Dual-Scan camera is rated for use up to 1,000 psi and can only be used with the Deluxe winch.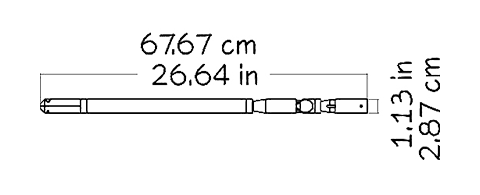 27" long x 1-1/8" diameter (68.6 cm x 2.9 cm)
2.45 mm Down-Looking, 2.97 mm Side-Looking
1/3" Sony Super HAD CCD II
768 Horizontal x 494 Vertical
9-9-3 High Intensity White LEDs
~150° Down-Looking, ~130° Side-Looking
40° F ~ 122° F (-40° C~50° C)
2000 Feet Underwater (600 meters)
27" long x 1-1/8" diameter (68.6 cm x 2.9 cm)
2.45 mm Down-Looking, 2.97 mm Side-Looking
1/3" Sony Super HAD CCD II
768 Horizontal x 494 Vertical
9-9-3 High Intensity White LEDs
~150° Down-Looking, ~130° Side-Looking
40° F ~ 122° F (-40° C~50° C)
2000 Feet Underwater (600 meters)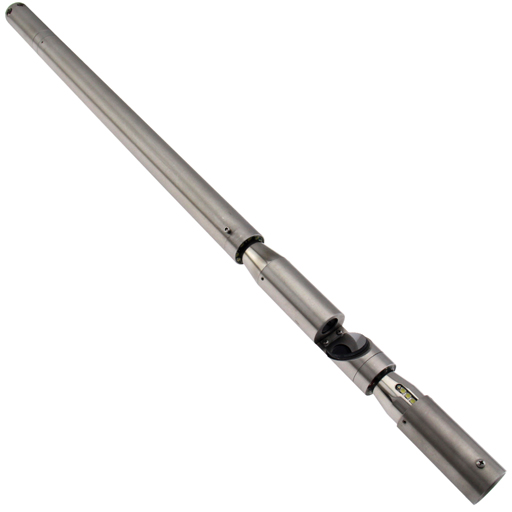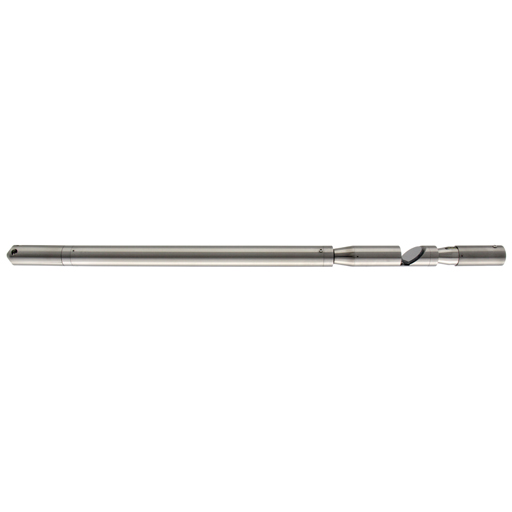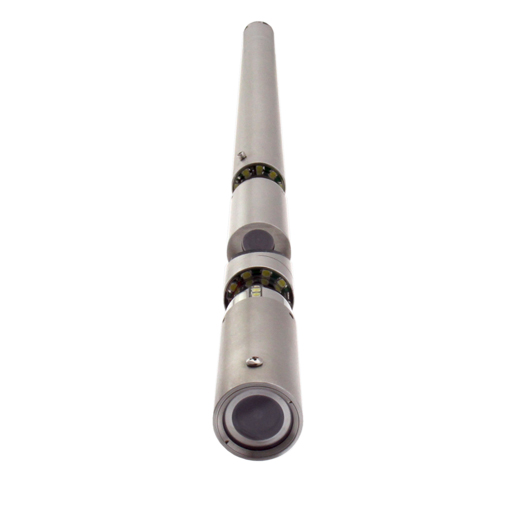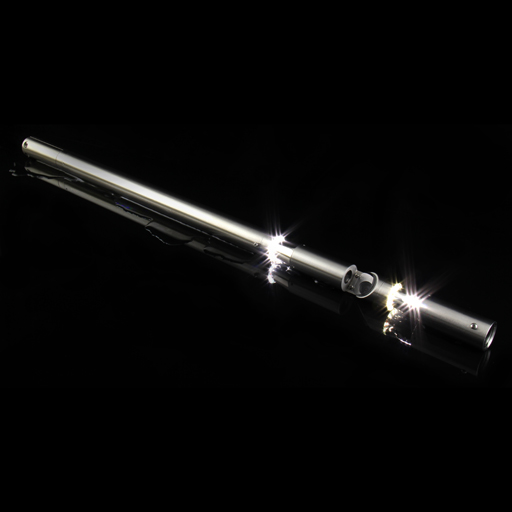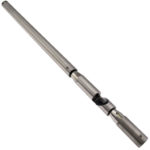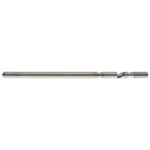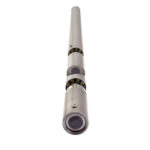 Compatibility
325 feet (100 meters)
Deluxe winch
650 feet (200 meters)
Deluxe winch
1,000 feet (300 meters)
Deluxe winch
1,650 feet (500 meters)
Deluxe winch
2,000 feet (600 meters)
Deluxe winch