Accessories
DVR with 8GB SD Card
The Digital Video Recorder provides an excellent way to record a video and audio log for a bore.  Our DVR records D1 quality NTSC video at 30 frames per second for the best possible video image.
Video and still images are recorded on an 8MB SD card which provides up to two hours of video, the DVR supports SD cards as large as 32MB.  Video files are written in AVI format and Photographs are stored in JPEG format.  The DVR comes with a microphone to record audio along with the video and small LCD screen that allows you to view what is being recorded.
Once video and photographs are recorded, the files can easily be duplicated and/or electronically transmitted to other locations using a personal computer.
There are a number of ways to capture video from a GeoVISION system; however, we really like this recorder for its size, high quality recordings and ease of use.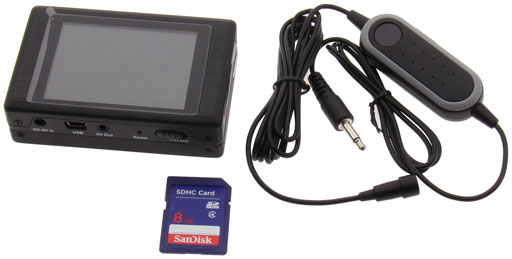 Specs
D1 – 720x480 @ 30 Frames per Second